Inter-house Tournaments
Here at Chapmanslade Primary School we hold termly Interhouse Tournaments. These tournaments allow the children to take part in healthy competition - developing their self-confidence, their individual skills, their teamwork and co-operation, their sportsmanship and sense of fair play, their sense of endeavour and commitment, and of-course their ability to win and lose gracefully.
Here is what the children have to say about our Interhouse Tournaments:
"I enjoy playing with my team mates and it builds up our courage."
"Interhouse tournaments are really fun and include teamwork and sportsmanship. It doesn't matter if you win or lose as you take part, do your best, and have fun."
"Interhouse tournaments are a great way to show off your skills, learn new ones, and work as a team."
In 2014/15 our Inter-house Tournaments have expanded to include:
Autumn: KS1 Multi-skills, KS2 Netball, KS2 Fitness Challenge, Whole School Board Games
Spring: KS1 Football, KS2 Football, KS2 Hockey
Summer: Whole School House Shout (singing), Whole School Mental Maths Bee, Whole School Spelling Bee, KS2 Tennis, KS2 Cricket, KS1 Multi-skills, Whole School Sports Day
Sporting Fixtures
Here at Chapmanslade we take part in competitive sporting fixtures against other schools in the Westbury and West Wiltshire partnerships.
These include:
KS1 Multi-skills,
KS2 Football matches and tournaments,
KS2 Netball matches and tournaments,
KS2 Dance festival
KS2 Athletics
KS2 Kwik Cricket Girls
KS2 Kwik Cricket Mixed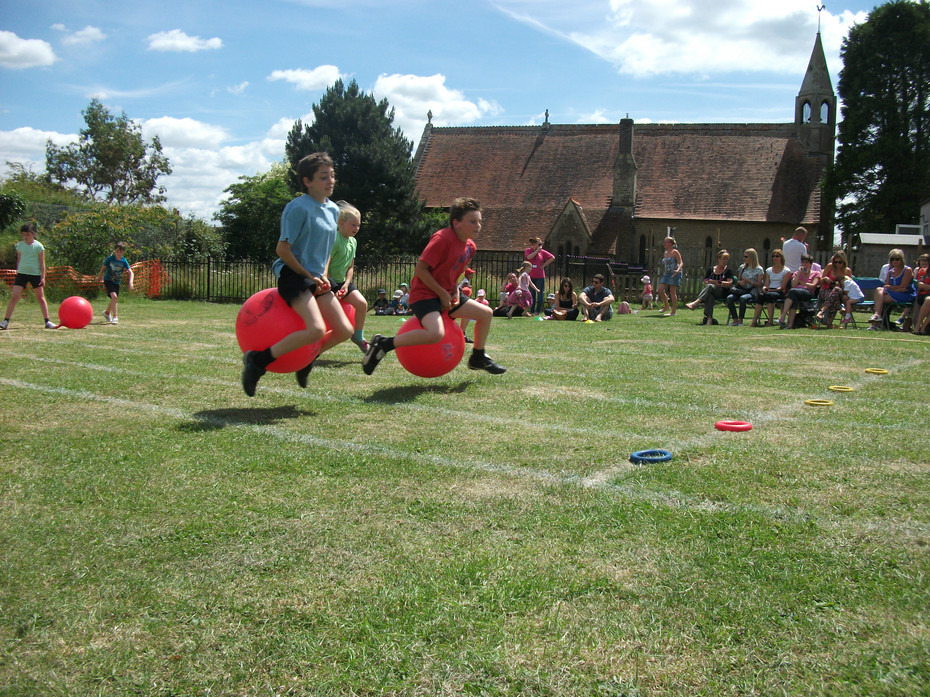 On Wednesday we held our annual Sports Day. It was a truly special event. The glorious weather was certainly eclipsed by the beaming smiles of all the children. It was delightful to see the energy, enthusiasm, determination and courage each individual put into their events and it was simply wonderful to see how the children enjoyed being part of a team. But for me the highlight was the magnificent sportsmanship of all the children – their respect, encouragement, praise and friendship towards the other team was inspiring! It was a truly close-run-race for the final standings, the closest there has been, but final congratulations go to Red House for the Sportsmanship cup and to Yellow House for the overall winners of the Sports Day Trophy!