Art and Design / Design and Technology
Art and design reflects and shaped our history, contributing to culture and creativity. We help children to think critically about paintings, prints, sculptures and drawings, and give them the tools to talk about art. Holding a paintbrush, colouring with a crayon and cutting with scissors are an important element to developing fine motor skills. Drawing, painting, and sculpting in art lessons help develop visual-spatial skills. Art enhances learning across our curriculum, and links particularly to History, Geography, Science and RE.
Our pupils learn about how key events and individuals in design and technology have shaped the world. Through Design and Technology we nurture pupils' creativity and encourage them to come up with brilliant ideas, and to turn them into a reality, making links with Maths, Science, Computing and Art.
Computing
In computing lessons, pupils are challenged to be competent, safe and skilled users of technology. We want our children to be excellent computational thinkers, able to solve problems, with or without a device. We encourage exploration, pattern spotting and decomposition to make problems more manageable. Pupils often work with peers in computing, and where possible share their expertise with their class, becoming a 'mini-teacher'. We have a class set of laptops and 2 class sets of iPads for use across the curriculum. E-safety is of the utmost importance for young people and is embedded into our computing and PSHE curricula. Pupils know how important it is to stay safe online and we follow the SMART rules when working on any device.
Mr Cottrell, Computing Leader
Early Years
In the Early Years we nurture the children's social skills and learning through a curiosity approach. We encourage the children to actively participate in their learning through exploratory play. The children are able to challenge and extend their understanding through access to a large variety of materials and resources in both our indoor and outdoor environments. We support and teach them to be determined in their approach and focus on shaping independent, confident and thoughtful learners. We invite parents to support their child's development through our observation platform of Tapestry and our invitation of parental participation through workshops and drop ins.
Mrs McDowall and Mrs Thomas, Early Years Leaders
English
The ability to read, write and speak well are essential skills for life. Learning from a wide range of songs, stories, poetry, plays and novels helps our pupils to better understand their own lives, and equips them with the language to express thoughts, feelings, ideas and concepts. Our philosophy for the teaching of English is to encourage our pupils to read as writers and to write as readers, learning constantly from both activities.
The early accurate acquisition of vital literacy skills sits at the very heart of our curriculum. From their earliest days at school, children learn the relationship between written symbols (the alphabet) and spoken sounds (phonics) and how these combine to form words then sentences. Pupils learn to form letters correctly and proportionately and to build physical stamina for writing. Grammar and spelling patterns are practised and embedded as children progress up the school. All pupils have opportunities for public speaking through class debates, School Council, church services, performances and assemblies, and all children are encouraged to speak clearly and politely.
Parents play an important part in a child's success in English. Please help by singing songs and nursery rhymes; listening to your child read from an age appropriate school book; reading bedtime stories or novels that your child would not be able to access independently; talking about books, the news, their day at school; demonstrating good listening skills; and encouraging your child to practise spellings, to write stories or to keep a diary.
Mrs Chapman, English Leader
French
We explore the language and culture of France through various approaches such as role-play, script writing, practical games and songs, teaching the vocabulary to greet people and converse about the weather, holidays, home and families, seeking directions and visiting the shops. French is taught at KS2 only.
Mrs Hobbs, French Leader
History and Geography
Through our History and Geography topic-based curriculum, we encourage curiosity and fascination about the world and its people that we hope will remain with our pupils for the rest of their lives.  Our topics draw together and enrich the teaching of other subjects such as English, drama, art and DT, ensuring our pupils gain a coherent knowledge and understanding of Britain, past and present, and that of the wider world. We encourage pupils to ask perceptive questions, think critically, weigh evidence, sift arguments, and develop perspective and judgement.
Geography is a brilliant way of developing a natural fascination for the world, whilst learning many transferable skills, such as research, observation, measurement, recording and presentation.
Geography is about understanding the world by comparing locations; investigating cause and effect; researching different sources; writing and talking about places; asking and answering questions – what might the weather be like in this place? why might that road have been built where it is? – the list is endless!
History is about bringing the past alive: ordering events in time; finding differences and similarities; writing and talking about the past; using primary and secondary sources for information; asking and answering questions. All classes learn how to link 'then' with 'now'.  Children are inspired to research events, discover how previous populations lived and to consider the effect of history on the present – demonstrating their knowledge and understanding through collaborative projects in English, ICT and Art.
Ms Holloway, Curriculum Development Leader
Maths
Maths is for everyone. There is no such thing as 'being bad at maths'. We believe that making mistakes and leaning from them is brilliant; pupils are encouraged to see the beauty of maths and its place in the world.
Children are supported to develop a systematic and logical way of investigating, collecting data and communicating findings, which they can apply to their everyday lives, through a series of mathematical challenges. We provide our pupils with varied fluency and problem solving opportunities, building up complexity in small, manageable steps, predominantly using the White Rose Maths scheme of learning. We are continually reviewing our mastery curriculum in which all children can succeed and flourish into the mathematicians of tomorrow. Post-lockdowns, we follow a recovery curriculum where necessary; utilising recap steps and the DfE's Ready to Progress criteria.
Adults in our school are lifelong learners and participate in continued professional development, taking part in numerous training opportunities over the past few years. In particular, the school has been part of the National Centre for Excellence in the Teaching of Mathematics' (NCETM) Teacher Research Groups since 2018-19 and is now in the refinement stage of this journey. Everything we learn is used to enhance the teaching and learning of mathematics at Chapmanslade.
Mr Cottrell, Maths Leader
Music
Music at Chapmanslade is taught by class teachers using the Charanga music scheme, with musical scores, backing tracks and differentiated instrumental parts. Our wider curriculum is enhanced with music from different cultures and periods of history.We love to sing during collective worship and prepare for performances in class. Musical training helps to develop language and reasoning, pattern recognition, coordination and motor skills. Pupils use their memory to perform, and can build pride and confidence by playing a musical instrument or performing in annual class productions.
Miss Dyer, Music Leader
PE and Sport
We believe that healthy bodies and healthy minds go together, and that taking part in physical activity builds self-confidence, stamina and resilience that transfers into all areas of life. The fundamental skills of agility, balance and coordination underpin the teaching of PE so that children grow in physical confidence, mastering basic athletic skills that can be increasingly applied to competitive sports. With the help of the Sports Premium Grant, Chapmanslade ensures that all children have many opportunities to take part in a wide range of sporting festivals and tournaments including swimming galas, golf, trampolining, athletics, dance and cross country running as well as the traditional team sports such as football, netball, rugby and cricket.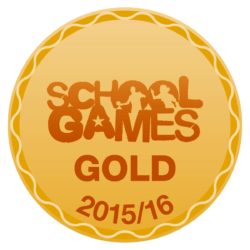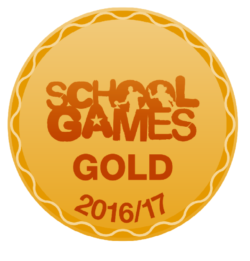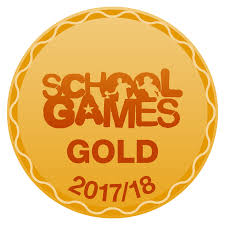 We have earned the School Games Gold Award for three consecutive years, evidencing the wide range of sports offered and the very high levels of pupil participation seen across the school. In addition, we introduced the Daily Mile ( https://thedailymile.co.uk ) in 2018 to promote high levels of general fitness and wellbeing for pupils and staff.  We have installed an all-weather running track and sports pitch.
Mrs Chapman, PE Leader
PSHE and RSE
Personal, Social, Health and Economic education (PSHE) equips pupils with the knowledge and skills they need to manage their lives, be healthy and stay safe now and in the future. Our holistic, ambitious curriculum aims to provide pupils with the knowledge, understanding, attitudes, values and skills they need in order to reach their potential as individuals.
Our effective PSHE programme enables staff to teach pupils to stay safe and healthy, and build self-esteem, resilience and empathy. It also supports all staff to tackle barriers to learning and raise aspirations for our pupils.  Pupils are encouraged to take part in a wide range of activities and experiences across and beyond the curriculum, participating and contributing fully to the life of our school and community.
An important part of the ethos of Chapmanslade School is to recognise and protect the ages of 4 to 11 as a distinct and precious part of childhood. We seek to protect innocence whilst actively preparing our pupils for the next stage of their education. As such, Chapmanslade School believes that it has a moral duty to encourage sensitive discussion around relationships, values, bodies and emotions, and to impart accurate facts about puberty and sex in an age-appropriate way. For more information our full PSHE and RSE curriculum can be found on our website.
Mrs Smith, PSHE Leader
RE
As a Church of England school, Religious Education is not just a subject that we teach in class, it is a fundamental part of our ethos that drives all learning forward, promoting spiritual growth and allowing our children to become fully rounded individuals. This approach is celebrated within our collective worship, through singing prayer songs, and by gathering together as a wider community for church services and charity work. 
Within the curriculum subject of Religious Education, pupils learn about the Christian faith and the teachings of Jesus but also about other world faiths, celebrating the glorious diversity that makes up this wonderful planet. We encourage this learning through a range of strategies to inspire the children – for Religious Education is a great springboard for art, drama, music and so on, where the message of God can be shared through a medium that encourages our children to not only learn from its message but to carry its values through into their everyday lives. Children's thinking is challenged by exploring philosophical questions about the awe and wonder of the world and its creation, and how we can use the message of the bible to celebrate the good choices that we make. 
Mrs Hobbs, RE Leader
Science
At Chapmanslade School, our goal is to inspire all children to view science as a possible career, by preparing them for life in an increasingly scientific and technological world. We build upon children's innate curiosity about the world around them and their enthusiasm for learning. Children are actively encouraged to ask scientific questions as well as seek out answers, through a variety of practical 'hands on' experiments. Being a village school, we are fortunate to have the countryside on our doorstep, which enables children to develop and apply their scientific skills within a variety of habitats and environments.
Each year we hold a Science Day, when the children come together in their mixed age Houses for various science challenges and activities. We further enrich our curriculum by visits from scientific experts, such STEM ambassadors.
Mrs McDowall, Science Leader