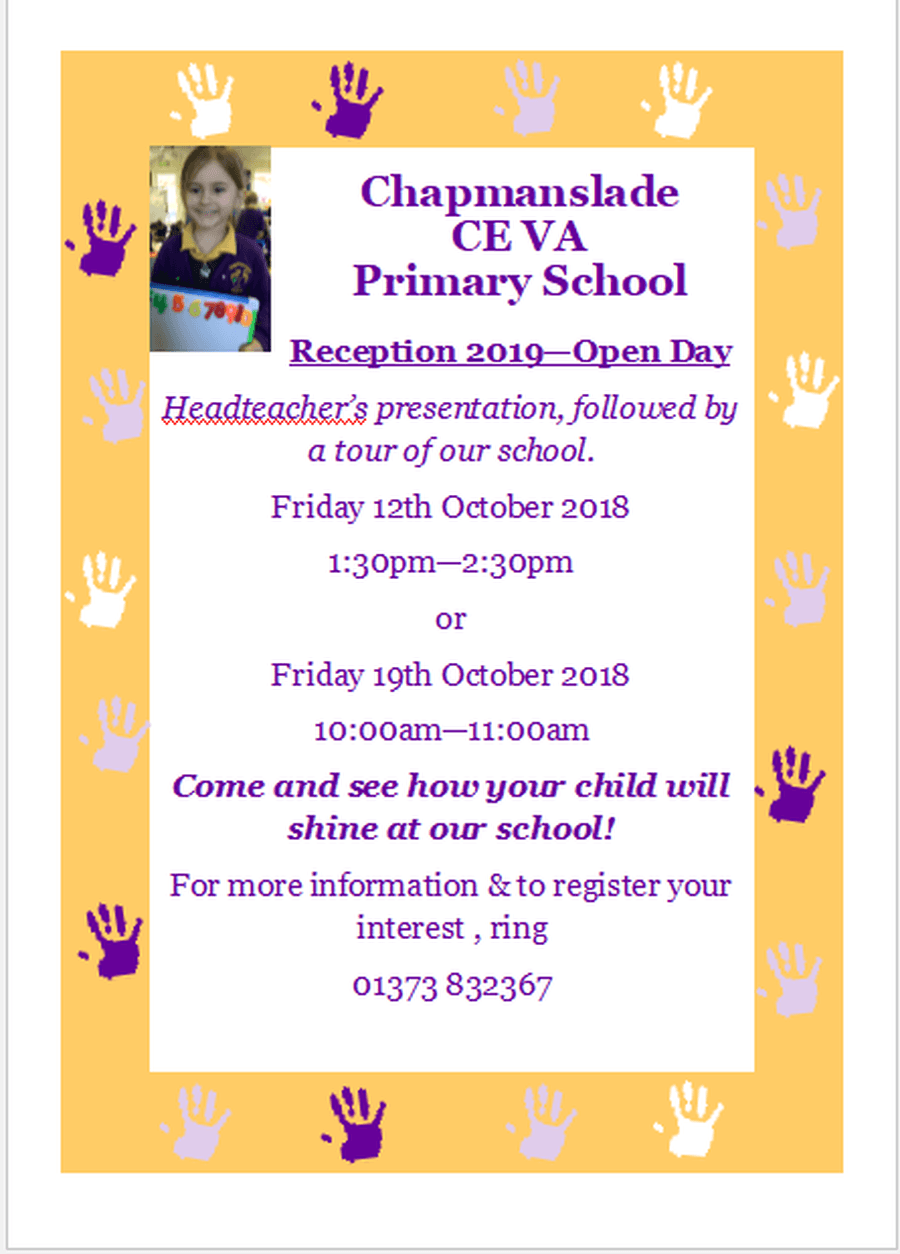 For more information or to book an appointment to visit our school please ring 01373 832367.
Please see below our schools admission policies. If you have any questions then please contact the school office on 01373 832367.
School Admission Timetable Including Appeals
School Admission Timetable 2018-19
School Admission Timetable 2019-20
Application for Admission to the School on Religious Faith Grounds
The admissions policy for the school states that pupils will be considered for admission to the school if they attend church regularly (at least monthly). In this case "Church" refers to a Church of England Church or to another Church which is a member of Churches Together in Britain and Ireland or the Evangelical Alliance (see criteria (4) of the admissions policy).
In order to confirm church attendance please ask your parish priest or minister to complete and sign this form which must be returned to the school by the date indicated.
CS Supplementary admissions form 2018-19
CS Supplementary Admissions Form 2019-20
Catchment Area
Please click on link below to view Chapmanslade Primary's catchment area.
Appeals
If a school place is declined due to over-subscription in the relevant year group then please see below how to appeal this decision.
Admissions- SDBE Parents and Carers Guide to Appeals